News from Justice Prince
Justice Prince CIC win the Queen's Award for Voluntary Service 2018
The Queen's Award for Voluntary Service is the highest prize given to volunteer groups across the UK and recognises exceptional service of groups / organisations within their communities.
This is the highest award given to voluntary groups across the UK to recognise exceptional service within their communities.
Karen Clark Chief Officer of Justice Prince CIC said:
Justice Prince CIC is delighted to be awarded the prestigious Queens Award for Voluntary Service. It's absolutely fabulous! We feel very humbled and honoured to receive recognition in this way and it's a tribute to the efforts of all of our fantastic volunteers who work hard every day to create positive change in their communities.
The unique national honour was created by her majesty to mark the Golden Jubilee in 2002 and to recognise outstanding contributions made to local communities by groups of volunteers.
Justice Prince CIC nominated for Queen's Award for Voluntary Service
Justice Prince is delighted to be nominated for the prestigious Queens Award for Voluntary Service! Announcement will be made very soon so watch this space!
Local Conversations Longbenton
Longbenton Strictly Event
Environmental Action Teams organised 'The Longbenton Strictly' event in celebration of local peoples' voluntary contribution to improving their neighbourhood.
The event took place on 6th December at the Innisfree Club. 75 local people, including members of the Young Peoples Steering Group, enjoyed the celebration which included a lovely three course dinner, a spectacular dance show performed by the Local Conversation Ballroom Dance Group led by Tom Dexter, and a visit from Santa (alias Stan Peat of Longbenton with Killingworth Rotary Club).
Chairman of North Tyneside Council Cath Davis was guest speaker and congratulated local people and presented certificates of achievement.
Additional £95,000 funding confirmed!
People's Health Trust award a further £95,000 to Local Conversations Longbenton making a total investment of £440.000.00 to date!!! Big thank you to Peoples Health Trust!
Power with People
Justice Prince work with people in unique ways including interactive workshops exploring the different meanings and diverse uses of Power within communities. An article on this subject, written by Karen Clark featured in the April 2017 edition of the People's Health Trust Newsletter.
Read the full article in PDF format here.
Celebrating Peoples Health Trust 5th Birthday at the Houses of Parliament
Justice Prince join People's Health Trust to celebrate their 5th birthday at the Houses of Parliament!
Read the press release in PDF format here.
Wise Steps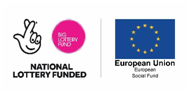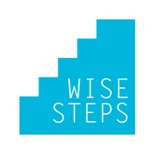 Justice Prince CIC is a partner in WISE STEPS which is part of Building Better Opportunities funded by the Big Lottery and the European Social Fund.
Justice Prince CIC is pleased to announce it is one of the delivery partners in the exciting new Wise Steps Programme, part of Building Better Opportunities which is funded by the Big Lottery and the European Social Fund.
Wise Steps is a partnership of organisations across Tyne and Wear region, led by the Wise Group. Justice Prince CIC is an 'end to end' Coaching delivery partner and working closely with other end to end and specialist providers to support 80 is unemployed and economically inactive people in North Tyneside to overcome multiple barriers to employment.
We have recently appointed two new full time Job Coaches and our service is being delivered both outreach and centre based in line with participant needs. Delivery sites include the Oxford Centre Longbenton and East Howdon Community Centre.
Read More...
Wise Steps Event December 1st 2017
North Tyneside Elected Mayor Norma Redfearn was guest speaker at the Justice Prince Wise Steps event which took place on 1st December at the Oxford Centre. The event was all about celebrating positive progression of project participants. Norma congratulated everyone for taking up the challenge of tackling multiple complex barriers and was delighted to present certificates of achievement for engagement, training, volunteering, project ambassadors and employment.
A video of the ceremony is available here: https://youtu.be/cWfeO2aKRhw
Volunteering
Big congratulations to Justice Prince volunteer DEAN ASH – winner of North Tyneside Council Adult Learning Alliance Sandra Girvan Adult Learner of the Year Award 2016! Dean is an active volunteer on our Community Garden and has recently successfully completed a level 2 Horticulture qualification. Dean has overcome many barriers and works extremely hard; he thoroughly deserves this award. Congratulations Dean!
Working Roots
2017 Festival of Learning Awards
Julie Cruddas, Learning Mentor, received a Highly Commended award in recognition of commitment and dedication to teaching and learning.
Shortlisted in the Housing Excellence Awards 2017!
Working Roots has been shortlisted for several prestigious national Housing Awards during 2017.
Working Roots programme has expanded!
Working Roots is now in year five and has continued to go from strength to strength. It has proved to be highly effective in meeting the needs of excluded young people in North Tyneside and as a result of this success, partners recently agreed to expand the programme increasing the number of full time places from 15 to 24!
Fortuna 50: The UK's fastest growing women-led small businesses
March 2016 - Justice Prince CIC is listed in the Fortuna 50 by the Centre for Entrepreneurs and DueDil. This is an index of the fastest growing women-led small businesses, initiated by Downing Street last year to tie in with International Women's Day.
Read the full press release in PDF format here.