East Howdon Community Association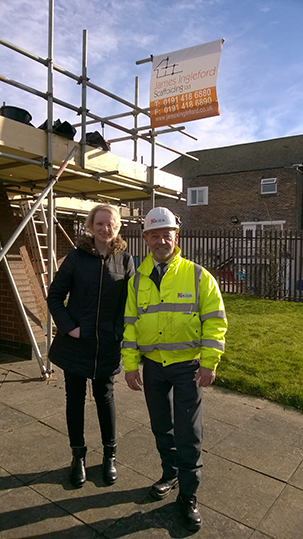 Justice Prince CIC (JP) has provided a range of support to East Howdon Community Association (EHCA) which is a registered charity, for more than a decade. This support has been on a basis of "as and when" required and usually on a voluntary basis.
With support from JP the charity has been vibrant for many years delivering a range of services and activities that meet the needs of the local community. That is until fairly recently when the charity has found itself at a transitional phase facing an uncertain future due to the sad loss of their Treasurer and a range of other issues that have left those involved feeling a sense of hopelessness. The majority of the Trustees are now young mums with competing priorities which led to many tasks relating to the daily upkeep and running of their community centre not done. A phone call from EHCA was received by JP May 2015 - a plea for help. JP implemented an emergency recovery plan.
In November 2015 North Tyneside Council (NTC) in support of East Howdon Community Association commissioned Justice Prince to support the engagement and involvement of local people in the development of EHCA. This also includes providing infra-structure support to the organisation. NTC recognise the skills and proven experience of JP to develop and deliver successful community development/empowerment projects.
It's an exciting time, a new era for East Howdon Community Association who is seeking to appoint new Trustees. There is a lot of work to do in the forthcoming months which shouldn't be an issue as there is a lot of renewed enthusiasm and commitment from those already involved. Weekly bespoke action based training sessions are already being delivered to ensure trustees/management committee fully understand their roles and responsibilities.
The new trustees are being supported to review and update current policies and procedures as to ensure the charity is compliant and ready to build upon solid foundations-grasp new opportunities and further develop partnerships and networks.
The Trustees are working with their local community to develop a vision for the future which will be reflected in their long term sustainable plan which will act as a mandate for action.
A new initiative has been launched with tremendous success the "Grow and Cook" club which has been piloted is a phenomenal success attracting on average 20 individuals-children, parents/grandparents. The aim is to provide a safe, warm learning environment where children and their families can experiment with food including produce grown in the community garden adjacent to the centre.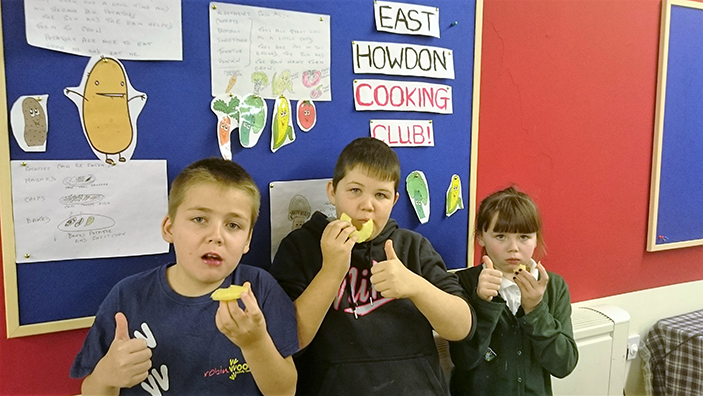 Sessions have included: Italian, Mexican, Traditional English-mince and dumplings, Smoothies, Christmas cookies and Turkish.